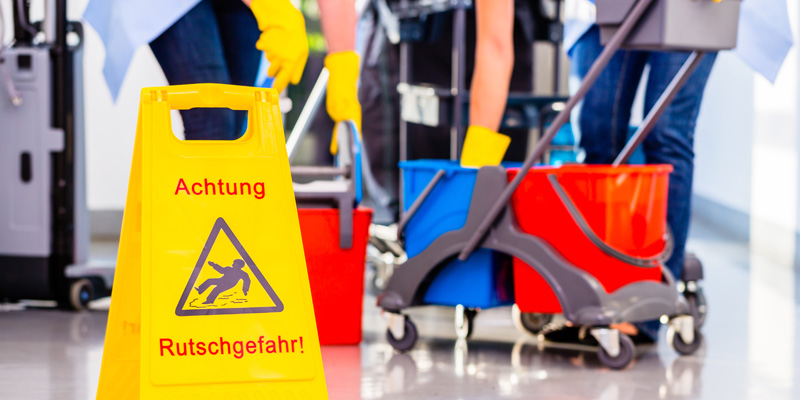 As a part of our comprehensive range of services, we are offering cleaning of common areas as a standard package.
Due to our professional cleaners' eye for perfection and hard work, we managed to secure a number of contracts with property management companies and estate agencies to provide them with common area cleaning services on a regular basis.
Although, we are giving our clients the flexibility to choose all the services included in their common areas cleaning package, our standard services include the following:
Hovering and dusting of all common areas, including reception, porter area and other common area rooms
Changing of light bulbs if and when necessary
Polishing and disinfection of all flooring and common areas appliances
Disinfection and cleaning of common area toilets
Emptying bins
Parking cleaning
You can use our common area cleaning services on a daily, weekly, or monthly basis. It does not matter how often you commission our services – we are confident that you would love the results each time.
Communal areas, lobbies, reception rooms, common, and corridors have always been essential areas for cleaning in residential development, office buildings, hotels, and residential blocks. One of the Sky Cleaning London priorities is to provide an outstanding results when it comes to cleaning common areas.
First impression cannot be made twice. Therefore, we at Sky Cleaning London can assure you that the common areas of your building will be cleaned and will be kept clean on excellent standard.
This mean that tenants, visitors, customer will see:
clean and spotless hallways
clean and polished handrails
hovered carpet/ clean and mopped hard floor
marks free walls and skirting
clean front door
Clean windows inside (and outside if reachable)
Professionally maintained entrance
The premises will look attractive
Sky Cleaning London is here to offer its help in order to achieve the above-mentioned.
No matter how big your building is, we at Sky Cleaning London will make sure that the common areas are clean and welcoming.
We offer communal areas cleaning services at very competitive prices. Click here to check our prices.
Call us NOW on 07446141248 for free quote.
NB! - A viewing of the building is required.