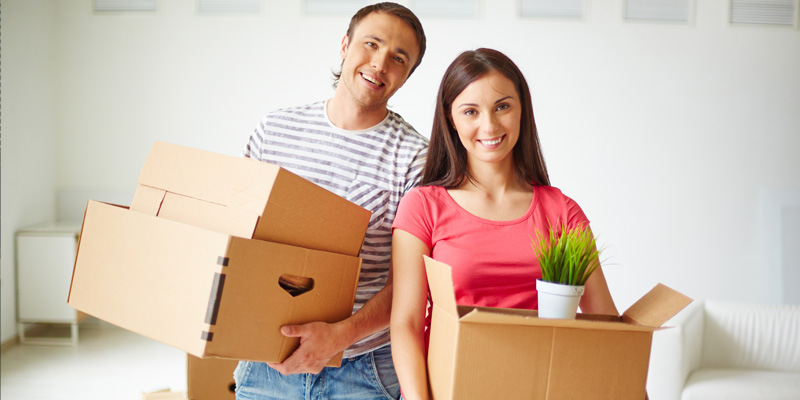 Sky Cleaning London can do a lot for you! If you are moving out, we are can offer you outstanding end of tenancy cleaning that will make your "former" home spotlessly clean. Our attention to detail will benefit you not just in terms of cleanliness, but also will save you from any troubles and disputes over taking back your rent deposit. This will of course enable your moving out to be as smooth and as enjoyable as possible, giving you the peace of mind to concentrate on the more important elements of the process of moving out.
We understand how stressful moving out can be, and our services are designed to take away the hassle involved in terms of cleaning, because we make sure that our services tick all boxes with landlords and agencies – we know what level of cleanliness that they are looking for! The years of expertise that we have and variety of clients that we have served make us flexible, attentive and responsive to the needs and wants of even the most demanding clients. That's why at Sky Cleaning London, we take our job very seriously and give a 48-hour guarantee of our end of tenancy service, which means that, during that time, we will be happy to come back and reassess any areas that you are not happy with at no cost to you. Why? Because we care about our clients' 100% satisfaction!
What Sky Cleaning London can offer?
We cover all London areas
Free quotation and advice from our highly trained customer service team
You can book 24/7 same/next day cleaning service
We provide professional approved materials and equipment
A trained and experienced cleaning team
Fully insured company and cleaners
Family run business over 6 years
Our clients – landlords, estate agencies and tenants
No VAT, fixed prices, no hidden charges
No fixed time for providing the best service
We do free re-cleaning, as long as the landlord report is filled within 48 hours after the competition of the check-out report
We are fully-equipped with the correct industry standard tools solution and chemicals, and these are not charged as an extra.
Many people think that they can clean their property to professional standards. But soon after spending a lot of time, hard work and expensive chemicals that are not professional, they realize that they cannot or do not want to finish this time-consuming, money- consuming and energy-consuming task. So, after all this, they regret that they did not call professionals. Therefore, to save money, time and hassle, call Sky Cleaning London for the best end of tenancy cleaning service right now.
Sometimes, moving to a new property might be an unpleasant process. The previous tenants might not leave the property in the condition that you would like it to be. Similarly, when you are moving out you want to leave the property in the best possible condition it order to receive your full deposit back. The easiest way to insure all this is to book our experienced cleaners at Sky Cleaning London.
Benefits of pre-tenancy cleaning
Bring the property

up to your standards in terms of being

clean, nice and tidy
A cleaner and fresher new home for your loved ones and yourself
A property in the best possible condition, ready to be occupied
Benefits of end of tenancy cleaning
Guaranteed full deposit back
Grateful acceptance from your landlord or agency
Eco-friendly and professional equipment and products.
Handy tips
Carpets – generally, carpets show how you treated the property during your stay, so make sure that carpets and rugs are professionally cleaned before leaving.
The scent influences the human perception. So make sure your property smells nice when you leave.
End of tenancy check list
Kitchen
Work surfaces cleaned/polished
Cupboards cleaned from top to bottom, inside and outside and sanitized and polished
Tiles – cleaned and polished, with special attention on the fugues
Drawers and shelves – hoovered and cleaned/sanitized to the greatest details
Oven – professional deep cleaning, grease removal and polishing to a perfect shine
Hob – gas/electric hobs cleaned and polished
Extractor hob/filter – grease free, cleaned and fit back into place
Dishwasher and filter - lime scale recovered/sanitized and polished
Drier/filter – clean and polished
Washing machine – cleaning of the rubber, descaling and cleaning the soap dispenser
Windows – clean inside and - if accessible - we will clean outside as well, with special attention to window seals and frames
Floor – cleaned, polished, sanitized
Bathroom:
Bath/shower – removal of all lime scale and full sanitization: we will check for hair in/around the drainage.
Taps – descaled and polished to the perfect shine
Tiles – descaled, cleaned and polished
WC – descaled, cleaned, and sanitized
Mirrors/glass – cleaned to the perfect shine
Extractor fan – cleaned from dust and dirt
All the pipe and plumbing works behind the sink and toilet will be cleaned
Floor – cleaned, descaled, sanitized and polished.
Bedroom:
Cobwebs – removed
Furniture – clean and polished, and moveed around to be cleaned behind and beneath
Bed/Mattress – hoovered and lifted, cleaned behind and under
Mirrors/glass – cleaned and polished
Windows – cleaned and polished inside (if accessible, we will clean the outside as well, with special attention payed to window seals and frames)
Hard floor – cleaned and polished
Carpet – hoovered
Living room
Cobwebs – removed
Furniture – cleaned and polished, even behind and beneath
Mirrors/glass – cleaned and polished
Pictures – special attention is given to these
Windows – cleaned and polished inside and, if possible, we will clean the outside too, paying special attention to seals or frames
Hard floor – cleaned and polished
Carpet – hoovered
Carpet washing
Stairs/any other areas in the property
Will be cleaned to the perfect standard
All light and not fitted furniture and appliances will be moved and cleaned underneath and behind